We encourage players to choose any side they like...

but if there are too many players on one side then the Referee reserves the right to move players to the other side in order to ballance the numbers. If there is a problem in choosing sides all players will be assigned a side by random lot

Once assigned players will remain on the side they begin the tournament with, SUCH ARE THE FORTUNES OF WAR!

There are no mirror battles so you can only gain information about a battle from playing it yourself or others who are also fighting on same battlefield.



The Axis
Oh those crazy Germans and their friends what adventures they have had on the exciting Eastern front.

Fritz and his friends have their hands full with Crazy Ivan across the way as he constantly tries to interrupt their skat games with artillery and human wave attacks.

Of course Fritz has some help from his Italian friends and his "allies" from eastern Europe.

But day in and day out Ivan just seems to want to come across and talk, always wanting to discuss about the problem of the Motherland, often at the point of a submachinegun.

But our boys have some guns of their own, tasty little numbers like the MG34 and MG42 along with all those nice shiny Panzers and nice people like Micheal Wittman to drive them, he will stop those pesky Ivans.
whats round the corner?
Axis Players

Wigam
Vesku
Stonefire
Model
John(txic)
VonBismack
Yogi
Splintex
Jolly Roger
July
Mikekiller16
Thesix
Mother Russia
Somewhat upset about Fritz coming round to stay uninvited Ivan has had his hands full for the past two years.

Oh he has taken a few knocks in the past but you cant keep a good Russian down and with some help from those capitalist Plutocrats in the US he now has lots of fancy new toys to go along with his pride and joy, the T-34.

Soon at Kursk he will politely ask Fritz to leave and if he doesn't then he is going to get Medieval on his ass.

just you wait and see.

But for some reason fritz just doesn't want to leave, something about "lebenstraum".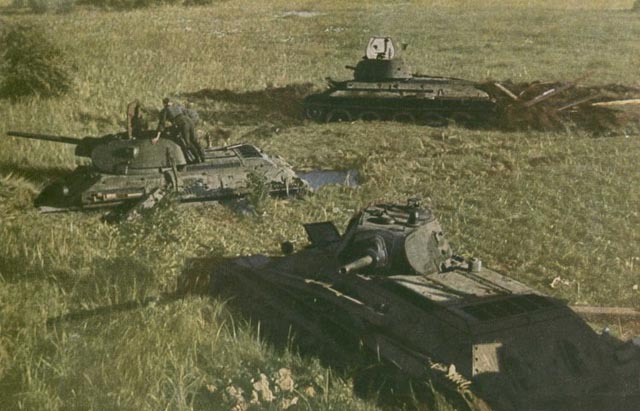 Valet parking
Russian Players

Weasel
2nd Lt Fjun
Greybeard
Jadpanther
Thexder
Epoletov
Drezworth
Walrus
Asidun
Brm3K
Keepitloki
Olegus